We live in a fast-paced world. No stool Sherlock (keeping it clean). So when you read these blogs that have meal plans, you can just kind of start to gaze out the window and just think of how hard life is…and then…just click off the site and eat a cheeseburger.
So let's talk about our meal plans. First of all, the meal plan that is included in our 30 Day Challenge, is simple and has only a few rules. One of them is, eating 2 cups of vegetables with every meal. Yes, every meal. Check out Vegin' Out if you want to order affordable Vegan meals – use Code: Share20 for your first order.
At first you might think that's no big deal. But when you're used to eating egg sandwiches, bagels, occasional cup of oatmeal, a banana, and other quick-type meals in the morning, 2 cups of veggies is a lot.
First of all, not every meal has to be perfect or delicious. That's right. Food is fuel. Its sole purpose is to give our bodies energy, vitamins and nutrients to power our organs, muscles and bones so that this thing called our body, can function.
A plate of food fuel, can be the absolute best thing for you and is is more than one little bowl of oatmeal (from a sugary-flavored pouch). Our meal plans are more like mindset plans.
And to be honest, we don't have multiple meal plans. We have one plan that helps with stabilizing blood-glucose levels and helps you lose weight and maintain healthy bodily function.
You can search healthy meals on Amazon, which are pretty incredible (aside from the Chunky Campbell's soup) and perhaps something to consider. We are also in the process of hiring a company to feature on our website, but we haven't found the right one as of the development of this page.
But we will or we'll do it ourselves and sell it at an affordable price!
Look at that picture above. That was my breakfast (the guy writing this) on February 24th. This was broccoli, one egg and a turkey sandwich on wheat toast with a ton of lettuce and 2 tablespoons of mayonnaise.
This meal lasted me, 6+ hours where I didn't want to eat a thing!
Vegetables, Vegetables, Vegetable!
Eat your veggies! Seriously though. Our meal plan starts there and includes time frames for eating.
Look a meal plan is exactly what you don't have right now. No one really has a meal plan. And 100 years ago, people would read this, laugh and say, "Oh these kids are ridiculous these days."
But in today's world where we are basically on the go constantly, and bombarded by mega advertising platforms every where we look, you need a plan of what you're going to put in that mouth of yours.
Because here's the big point: It's too damn easy to just eat whatever you want. We are a society of massive abundance. You can get whatever you want and you can eat pretty cheap and quick too.
Food shopping centers offer us two different ways of eating. Frozen and easy-to-cook meals that are not the best for you. Items like flavored oatmeal that are packed with sugar. And one cup of oatmeal is not a meal!

The other option at food shopping centers is to buy ingredients, which formulate a meal. Frozen veggies = good. Frozen meals = not good. Foods that are pre-prepared are garbage. I don't care how healthy they "look".
They aren't meals. You eat them and can't last 3 hours before you're hungry again.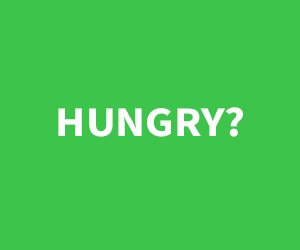 Look, it doesn't take a genius to figure out that our society is dying of diabetes. Our digestive systems are under attack because we eat too damn much food.
Anyone who tells you that you should eat 6 meals a day is wrong. Period. If you have to snack in between meals, drink water or green tea and have something low in carbs.
Sugar & Carbohydrates
Try Our Best Selling Diet Protein Bars. Deliciously Filling And Packed With Healthy Protein To Help You Lose Weight.
Sugar is not our enemy. Carbs are not our enemy. But they become our enemy when we eat way too much of them. And we do.

6 pieces of bread a day. Read your average bread bag. The daily allowance is ridiculous. Cut it down to 1-2 pieces a day and we would go as far as to say, every other day. And we're not pushing the Keto Diet here.
The body has to absorb and digest what you put in it. If you put too much in, it will not digest it appropriately and you will get fat. Everyone's digestive system works the different but the same.
They work the same as in, food is taken in and it is broken down, turned into chemicals that fuel the body and then what's left over is excreted. When you put too much in, or eat too often, the body can't digest appropriately.
This is why so many diets focus on carbs. Carbs are overeaten in our society. Forget all the other stuff that's overeaten like soy (because it's in a ton of prepared foods).
The Feisty Orange Meal Plan
It's free. It's simple and it works.
Try a great recipe (already cooked) Mediterranean Chicken with Orange Honey Sauce.
You can access it at our 30 Day Challenge page because it's included. The 30 Day Transformation Program also includes an exercise program. So you'll get that as well.
Depending on demand, we will launch an email list with recipes and the basic overall meal plan but for now, the only way to access it is via our Challenge.
Look, in order for you to feel healthy, you've got to eat right. Fast food, pizza, sandwiches every single day will not make you healthy. Period.
The Feisty Orange Podcast (TFOP) addresses a ton of issues, mainly the mind, and how it protects us from getting skinnier or healthier. Yes, that's right – the mind actually works against us being healthier. This podcast is innovate, entertaining and free!
Our goal is to make sure you have a goal and that goal is to start eating right!
Be Strong!
The Feisty Orange Team